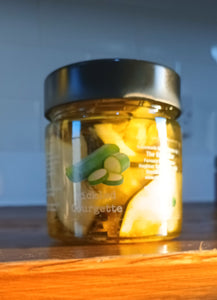 Pickled Courgette, also known as pickled zucchini, are slices of courgettes that are soaked in a salted and seasoned sugar and vinegar solution.
Homemade by us in small batches in Connemara.
It can be served as a side dish to heavy meat dishes like lamb or mixed within a salad .
You can also pair the pickled courgette with a curry.
Approx. 230 grams.