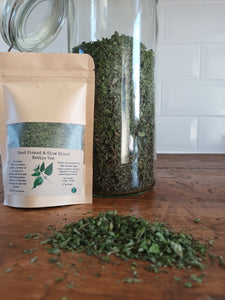 Hand picked and slow dried from nettle plants grown on our land in Camus.
Approx: 10 grams.
Nettle may help flush harmful bacteria from the urinary tract. 
Nettle has hL been used to treat pain and sore muscles, especially related to arthritis. 
 Nettle has shown some promising effects on blood glucose.
Nettle is high in plant chemicals called polyphenols that is believed yo help with chronic diseases