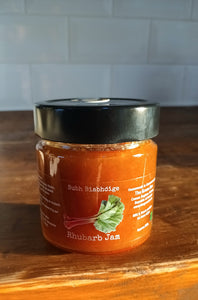 Our rhubarb jam is made in small batches in our kitchen in Connemara.
It's made with a combination of 3 different types of rhubarb which makes it sweet & tarty.
We love our rhubarb jam on freshly made soda bread, toast or warm croissants out of the oven.
Approx: 240 grams.
Due to shipping regulations this product can only be shipped within Ireland.