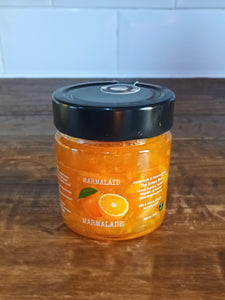 Our homemade Marmalade is one of our best sellers and is made in small batches in our kitchen in Connemara.
We leave in all the peel to create a nice chunky texture which goes well with toast or a fresh scone.
Due to shipping regulations this product can only be shipped within Ireland.
Approx: 240 grams.