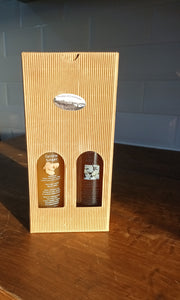 The gift box contains your favourite natural Cordial flavours .
Our cordial gift box is a lovely gift for anyone. Includes 2 bottles of our homemade cordial:
Elderflower and ginger cordial.
No matter what the occasion is we have a perfect gift for you.
Due to shipping regulations this product can only be shipped within Ireland.